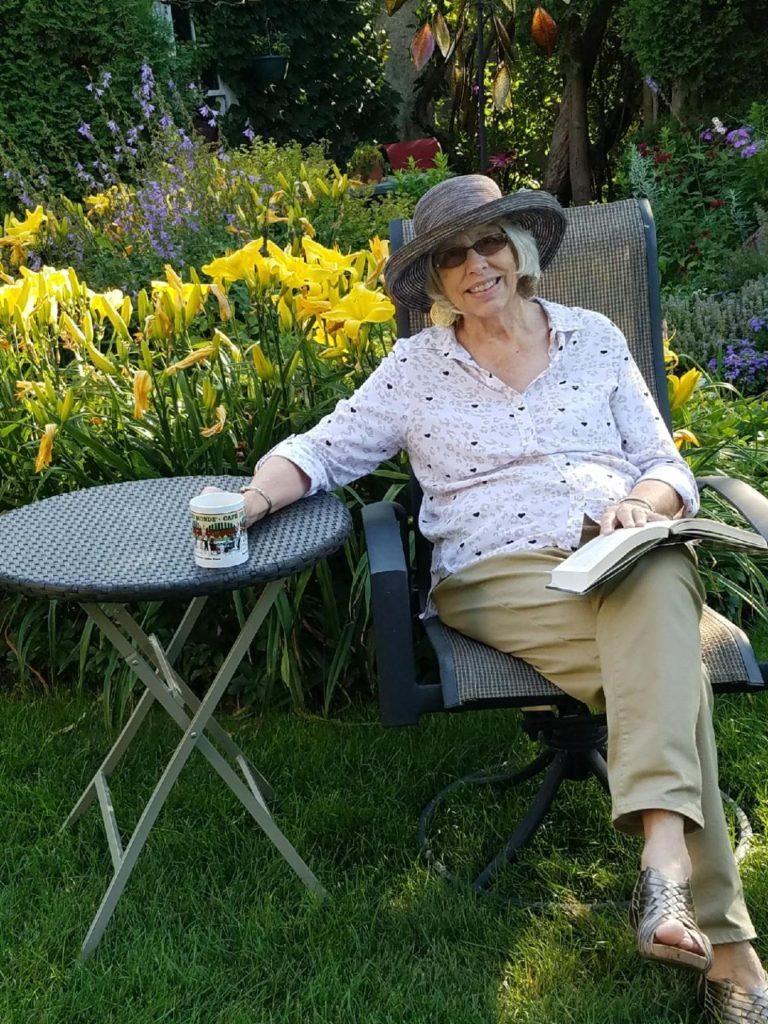 Short Bio: Born and raised in a rural community near Cadillac, Michigan, I attended private Christian schools from grade one through college, eventually earning a Masters Degree in Education.  From childhood on, the teachings of Holy Scripture have impacted my heart and mind, and music study has prepared me for a career in music.   Previously my work involved teaching music, both privately and in educational settings from elementary school to college level.  As a musician with a particular love for sacred music, I am presently in my "dream job," serving as organist (with a Service Playing Certificate from the American Guild of Organists), and as a director of dedicated ringers and singers in our handbell ensemble and church choir.  Supporting me in this music ministry is my loving and devoted husband, Ray.
Favorite Books: Fiction and Historical Novels
Favorite Movies: Chariots of Fire, Dr. Zhivago, Reds
Favorite TV Shows: Masterpiece Theater, BBC mysteries and comedies
Favorite Activities: Walking nature trails and quiet times sitting in the backyard or by my God-space on the bank of the Sheboygan River.
Favorite Songs: When Morning Gilds the Skies and When in Our Music God Is Glorified
Favorite Musicians: Ringers & Singers of IUCC & Students in my private Studio 543
Favorite Sports: Horses
Favorite Foods: Dairy Queen Cappocino Heath Blizzard, mocha coffee, my mom's angel food cake
Hobbies: Playing in the dirt around my flowers
Influences: Christian thinkers who write for Christianity Today.
James Lipton's Ten Questions:
1. What is your favorite word? Serendipity
2. What is your least favorite word? Suck
3. What turns you on? Song of the wren & water bubbling over rocks
4. What turns you off? Litter
6. What is your favorite curse word?
6. What sound or noise do you love? Water over rocks
7. What sound or noise do you hate? Shrill whistle, especially when directed at a person
8. What profession other than your own would you like to attempt? This is hard.  I'm doing what I love to do. I'm not attracted to anything else.
9. What profession would you not like to attempt? Sea diving
10. If Heaven exists, what would you like to hear God say when you arrive at the Pearly Gates? "Welcome, sister!"